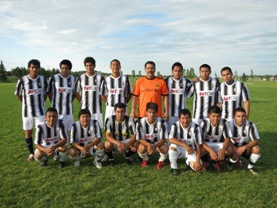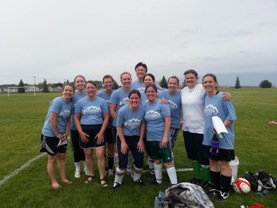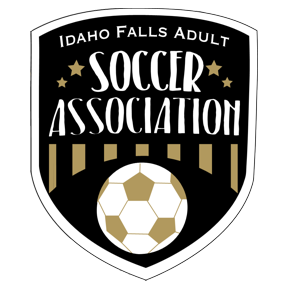 Want to play? Get in touch!
If you would like to join our league next season, sign up or contact us to find out more information.
Email
Phone
Please see "Contact Us"
Our Leagues Enjoy:
USSF Certified Referrees

Insurance provided

Equipment & Grass Fields
Connect with us:
Welcome to the Idaho Falls Adult Soccer Association!
The IFASA was established in 1981 and coordinates various outdoor adult recreational soccer leagues in Eastern Idaho. We host our league play in Idaho Falls, but accept teams from up and down the Snake River Valley.
We hope you all enjoyed your winter and are ready to get the "ball rolling" again!
We have some exciting new opportunities to play this year and are looking forward to a great 2018 season!
At the start of our season, April 2018, we will offer a Women's Open Session. Open Co-ed will start the beginning of June. Co-Rec and Women's will have 8 regular season games with a possible 9th game if no games are cancelled due to weather. For questions regarding the Women's League, please contact Lauren Winterholler at 208-520-5649. For questions regarding the CO-REC league, please contact Devin Imholte at 703-635-4295.
We hope you are just as excited as we are to get the ball rolling and to get involved in this amazing sport we call soccer! We, as a board, are always working to improve every aspect of our leagues so we can continually offer the best experience! Thank you to those who provided their input on the upcoming season as well. We encourage you to contact us with your thoughts and suggestions for improvement, or better yet, attend a board meeting open to all and tell us in person!
For those interested in a competitive men's league for the 2017 summer season, please contact Idaho Falls Parks and Recreation (208-612-8580) or Liga Latina Idaho Falls (208-716-2008). For inquiries about Over-35 Leagues and other leagues, please contact the IFASA Board at ifasaboard@gmail.com.
REFEREEING OPPORTUNITY:
Do you love the game of soccer? Are you looking for ways to support the growth and development of soccer in eastern Idaho? How about making a few extra bucks and a few more friends? If so, I have an opportunity for you.
As you may already be aware, there is an acute shortage of soccer officials here in Idaho and across the nation. In particular, there are very few young adult (20-40 ish) referees filling in the ranks behind a lot of aging adults. If you have ever wondered what it is like to be a soccer referee, now is the time to find out.
A United States Soccer Grade 8 (entry level) referee clinic will be held in Idaho Falls on March 24. Details are listed below. You can begin the process of becoming an official by visiting either www.idahosoccerrefs.org or www.srsoa.org for instructions. Registration fees and an online instructional are required prior to participating in the clinic.
Feel free to contact me with any questions you might have. (Reimbursement of registration fees may be available from BYSL once a minimum game commitment is fulfilled.)
The clinic will be held as follows:
March 24, 2018
8:00 AM - 6:00 PM
First Presbyterian Church
Idaho Falls, ID
Use the east entrance and parking lot
Clinic # IF3.24.2018
Contact: Rick Spielman (crspielman@gmail.com)